All of our puppies are sired by Quincy vom Finkensteiner Forst   ScHh 3, V-rated at shows-German Import, trained/titled/shown in Germany,the grandson of the famous Larus vomn Batu   (2x VA).  Puppies are raised with children and other animals.  Family friendly and well socialized.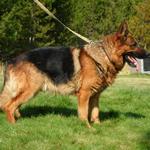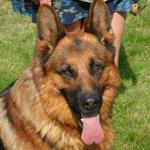 This page was last updated: May 19, 2015
Deposit of $200 will hold your puppy for you.  Puppies will be current on vaccinations and deworming.

Raised with children, lots of love and attention



WE DELIVER 

TO

BUTTE

BOZEMAN

BILLINGS

HELENA

MISSOULA

SPOKANE

AND IN BETWEEN

for fuel fee



FEEL FREE TO EMAIL "yaanuta@yahoo.com"

or call 406 854-2175 (home)OK to leave a voice msg

406 212-3919 (cell) OK to text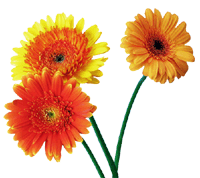 Our Dogs are hip/elbow certified to promote healthy genetics.  

Puppies are current on vaccination and deworming

We care!

Thank you for visiting our website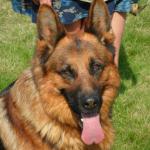 Puppies are here. Born May 10th 2015

from Sabalina and Quincy

black/red  and sable color

5 boys (1-sable, 4-black/red)

4 girls (1-sable, 3-black/red}

PRICE $800

LITTER RESERVED

Double click on pictures of dogs to see enlarged

BREEDING RIGHTS ADDITIONAL FEE

We ask that you honor our request in the bellow circumstances shall they arise

RE-SALE: In the event buyer is unable to keep the puppy/dog for any reason, we ask the buyer to give Alfa German Shepherds first right to take the puppy/dog back to our home, (this applies to original buyer only) 

if you are the third party attempting to buy a puppy "that supposedly came from our kennel" we have no guarantee that this pup is from our kennel, healthy, free of genetic diseases and purebred (as we have seen mixed bred dogs that people claim are alfa German shepherds).

Also, Please note: Alfa German Shepherds will not accept responsibility for any re-sale, and no Seller's guarantees will apply to any third party, but to original Buyer only. 

Before we take this puppy/dog back, we would like to see the dog first to be sure that this dog does not have any apparent or evident health concerns to protect the health of our kennel.  We do not take puppies/dogs that have been in dog pounds etc, since these places have high risk of contagious viruses that may affect a younger puppy that has not developed an immune system yet.  Again this is only to protect the younger puppies, keep them strong, healthy and developing appropriately, so you can enjoy your puppy.

There are a few German Shepherd breeders in the area, that claim the breeding dogs came from our Kennel. To clear up some misunderstanding, we sell majority of our puppies with Limited AKC (which means "No Breeding Rights") if the breeder does not have original paperwork that is readily available to be shown to you, or if puppies are not able to be registered, then they are breeding illegally and no guarantee that they are truly purebred.  We have ran into some dogs recently, that look nothing like the a German Shepherd with different eye color and qualities/colors of different breeds, some have very small heads, (German?European Lines have large heads) some are highly aggressive too, yet these people claim that their grandparents are our breeding dogs.That said, these breeders don't care about the standards of breed, quality, or what is produced, They care about how to sell faster, make money, this is the reason those puppies end in dog pounds (You can find these puppies cheaper, but you will get what you pay for). We can only guarantee puppies that were born in our kennel to be purebred, and according to the breed standards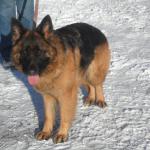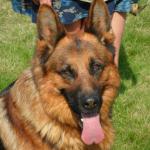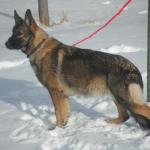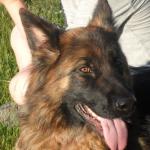 LITTER FROM HANNEEXPECTED JUNE 23RD (+/- 3/4 DAYS)

 Price $950

additional fee for breeding rights

BOTH HANNEAND QUINCY ARE WEST GERMAN IMPORTS

If you would like to place a deposit: we accept PayPal or check (cash is preferred :-)  $200 deposit will hold puppy for you, The deposit is also applied towards the price of puppy.  If paying via PayPal my account is under my email yaanuta@yahoo.com. Please remember to add 3.5% PayPal convenience fee if paying via PayPal, 

Or if mailing a payment, Please make check payable to Anna Kigilyuk, at P.O BOX 10733, Kalispell MT 59904

Please include a note on the gender and momma dog of puppy you will be reserving.  Thank you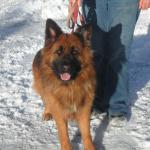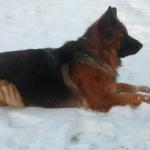 WE SHIP TOO (THROUGH US)

WE ARE LOCATED IN KALISPELL AREA (MARION)